Expert Partial Knee Replacement Surgical Solutions
Common asked questions before partial knee replacement surgery(Unicondylar knee replacement
What is UKR and how is it different from Total Knee Replacement
Am I the right candidate for UKR?
Will I need any further surgeries in future?
What are the additional benefits of UKR?
Can I return back to an active lifestyle after surgery?
Am I too old for UKR surgery?
Have you been recommended to go in for Partial Knee Replacement Surgery ?
Send your Reports for a FREE Expert Consultation
Partial Knee Replacement Surgery
What is Partial/Unicondylar knee replacement surgery?
Partial knee replacement primarily involves removing/resurfacing one of the condyles of knee(commonly medial condyle) following osteoarthritis, traumatic arthritis or any other cause leading to loss of cartilage in one particular area
The damaged surfaces are refashioned and fixed with smooth metal buttons with to without the use of cement
The metal implants can be made of Cobalt-Chromium alloy, zirconium coated or oxinium coated
It is a minimally invasive variety of knee replacement where only the damaged part of the knee joint is replaced while preserving the intact joint surface.
The patient is relieved of the pain and most of the natural components of the knee are retained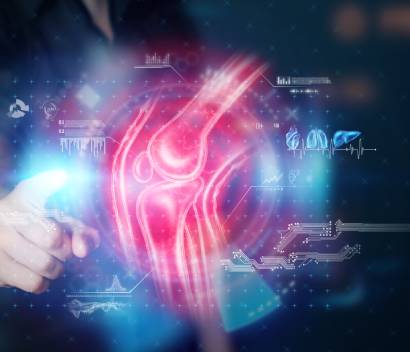 Advantages of Partial Knee Replacement Surgery


Faster return of activities
Preservation of knee ligaments
Osteoarthritis of the knee is defined as age related wear and tear of the knee joint. The joint cartilage starts getting thinner and worn which leads to exposure of bare bone surfaces which rub against each other during movement leading to pain.
Osteoarthritis of the knee also leads to the damage of ligaments and meniscus tissue which can result in knee laxity and instability while walking.
Progressive damage can also lead to deformity(inward or outward bending) of the knee joint in later stages of the disease.
Moderate grade of osteoarthritis with unicompartmental involvement, I.e., disease is restricted to one part of the knee and the rest of the knee structures are preserved
No significant knee deformities
Relatively young age group
Intact ACL ligament
Highly skilled surgeon with strong team for surgical and rehabilitation care
Use of best quality implants with strongest evidences worldwide
Faster discharge from hospital
Close watch at post surgery recovery
Dedicated team of home physiotherapy
Highest standards of medical ethics & patient care